Covered California's Covered in Art Tour
As part of Covered California's fifth open enrollment, Covered California commissioned artists up and down California to paint murals in the heart of their communities. The "Covered in Art" bus tour made stops at locations from San Diego all the way to Redding. Local artists painted these murals to bring attention to enrollment locations and promote health and wellness.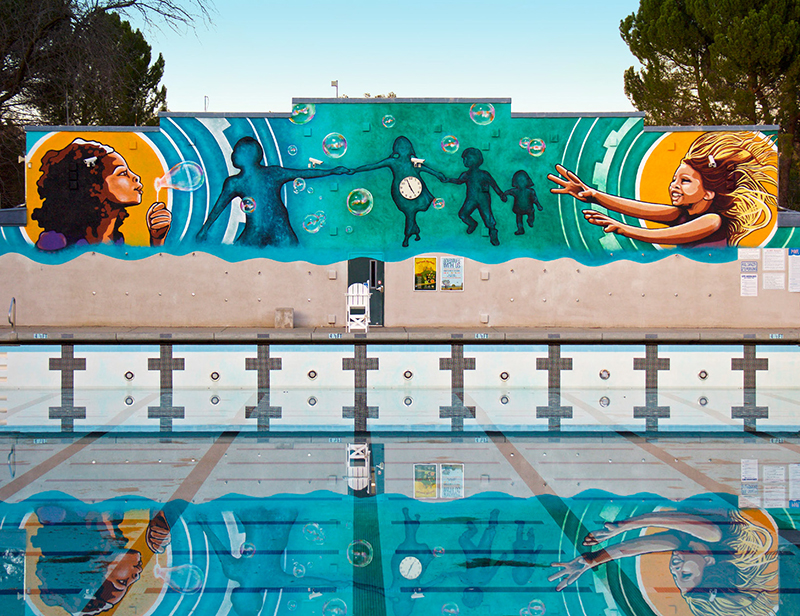 "Every Child Deserves to Thrive"
Redding Aquatic Center
44 Quartz Hill Rd. Redding, Calif.